Cancun Restaurants and dining at The Westin Resort & Spa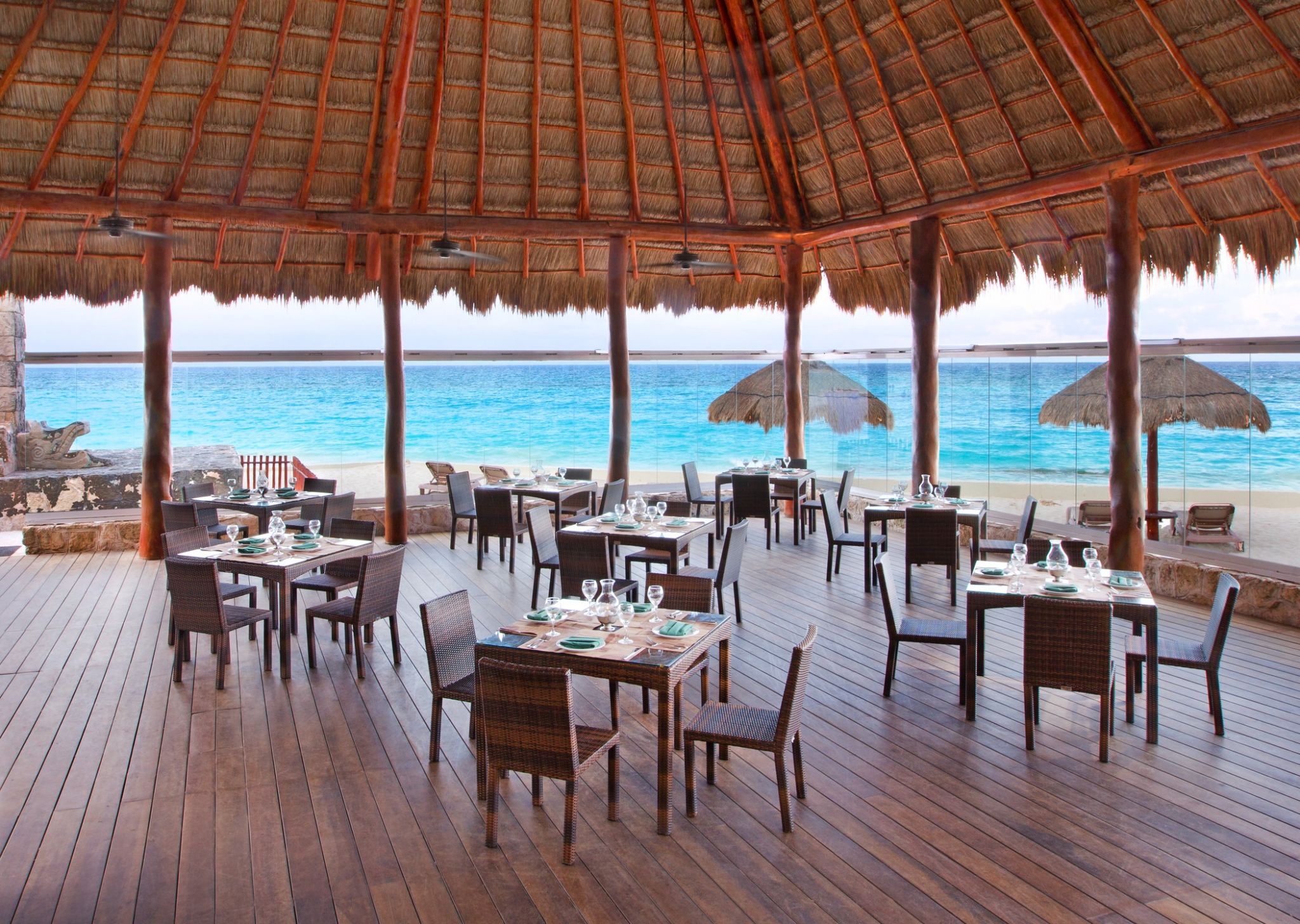 Indulge in the seasonal flavors of authentic Mexico, from native tropical fruits, locally farmed meats and fresh-caught seafood to the finest Mexican tequilas. Celebrate the bounty of land and sea at any of the Cancun restaurants at The Westin Resort & Spa, Cancun. Whether you are starting your day with a sumptuous breakfast, enjoying a casual lunch by the pool or stepping out for an elegant evening of fine dining, your meal will be accompanied by beautiful Caribbean views.

In the mood for a quiet night in? Dial up a movie and order from our 24-hour room service menu.
Brisa Pool Bar
Join us poolside to take in one of the best ocean views in all of Cancun while enjoying cocktails, light fare and warm sea breezes.
Cuisine: Snacks
Dress Code: Casual
Hours: 10:00 AM - 11:00 PM
Atmosphere: Swim-Up Bar/Pool Bar
Setting: Ocean View
Phone: (52)(998) 848 4263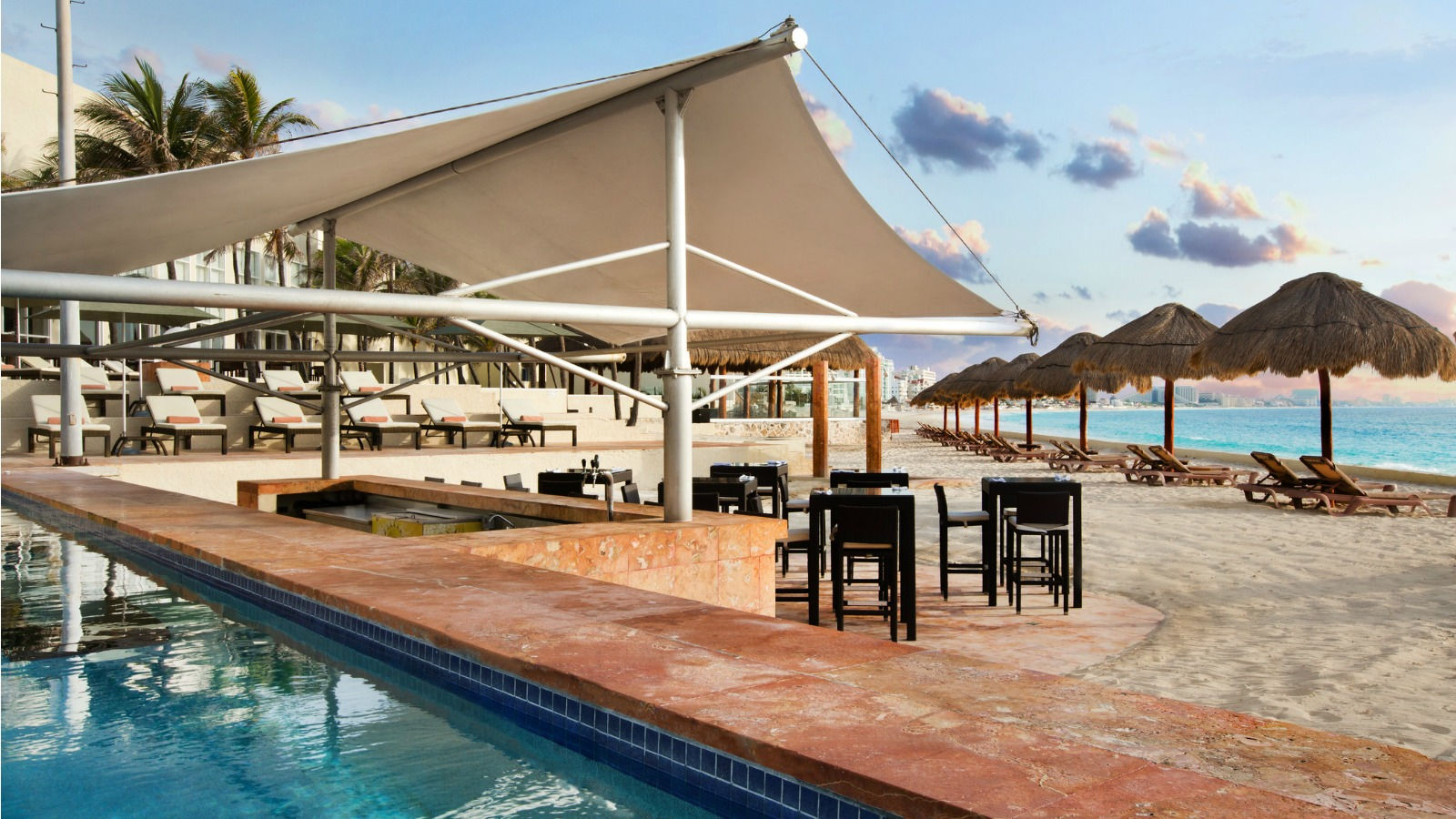 El Palmar Restaurant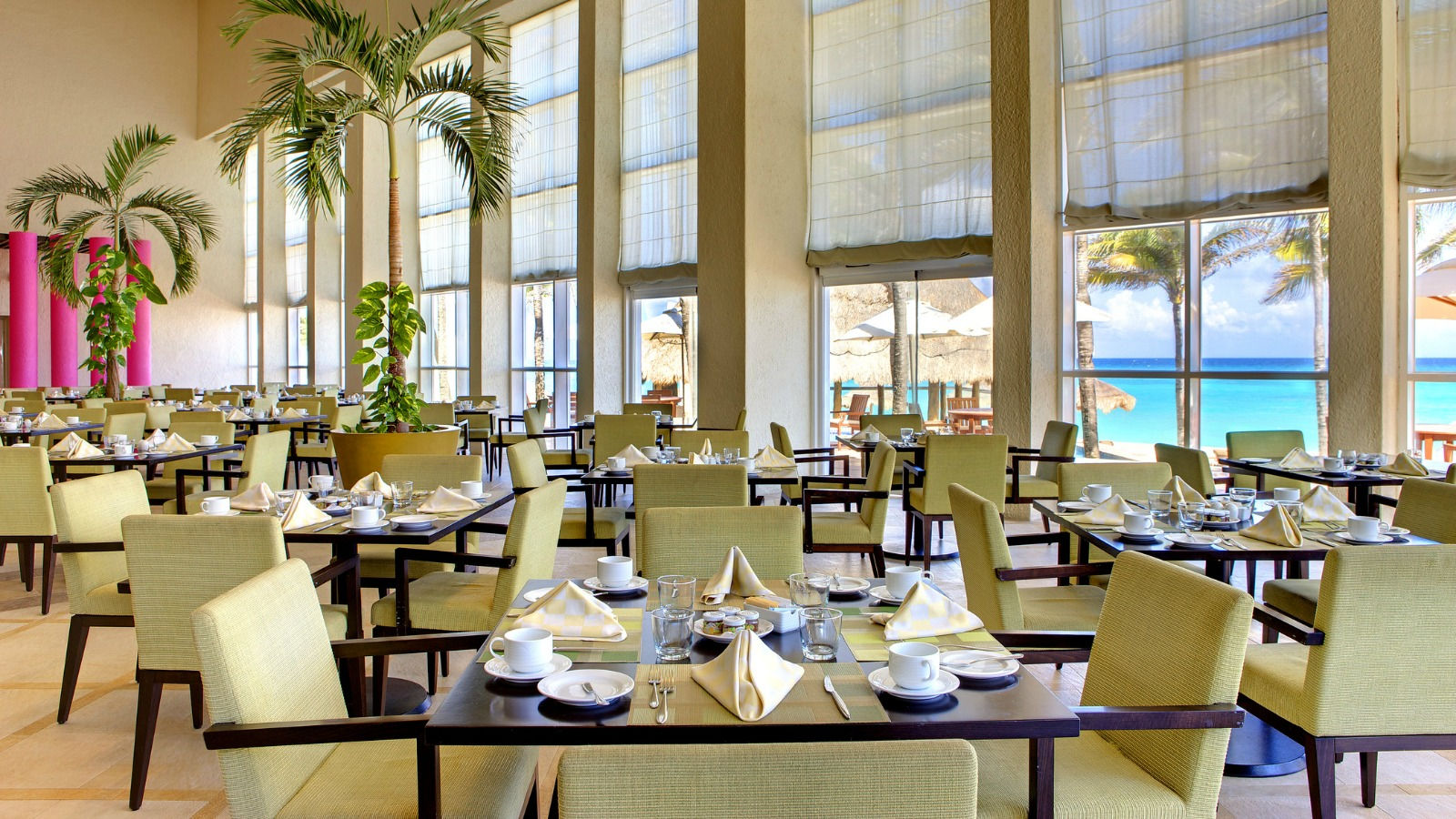 Begin and end your day with tantalizing cuisine and splendid ocean views at El Palmar. Breakfast offers an abundance of choices with buffet and à la carte options, including pastries, tropical fruits, Mexican specialties and made-to-order omelets.
Notes: El Palmar will be under renovation from April 9th until July 2nd
Cuisine: International
Atmosphere: Family-friendly
Setting: Ocean View
Dress Code: Resort Casual
Hours: 6:30 AM - 11:30 AM & 6:00 PM - 11:00 PM
Phone: (52)(998) 848 7423
Sea & Stones
Sea & Stones offers a breathtaking view of the bay of Cancun with innovative surf and turf grilled delights, Certified Angus Beef® cuts, and premium wood fired pizzas.
Dress Code: Resort Casual
Hours: 6:00 PM - 11:00 PM
Atmosphere: Romantic dining under a palapa
Setting: Ocean View
Phone: (52)(998) 848 7423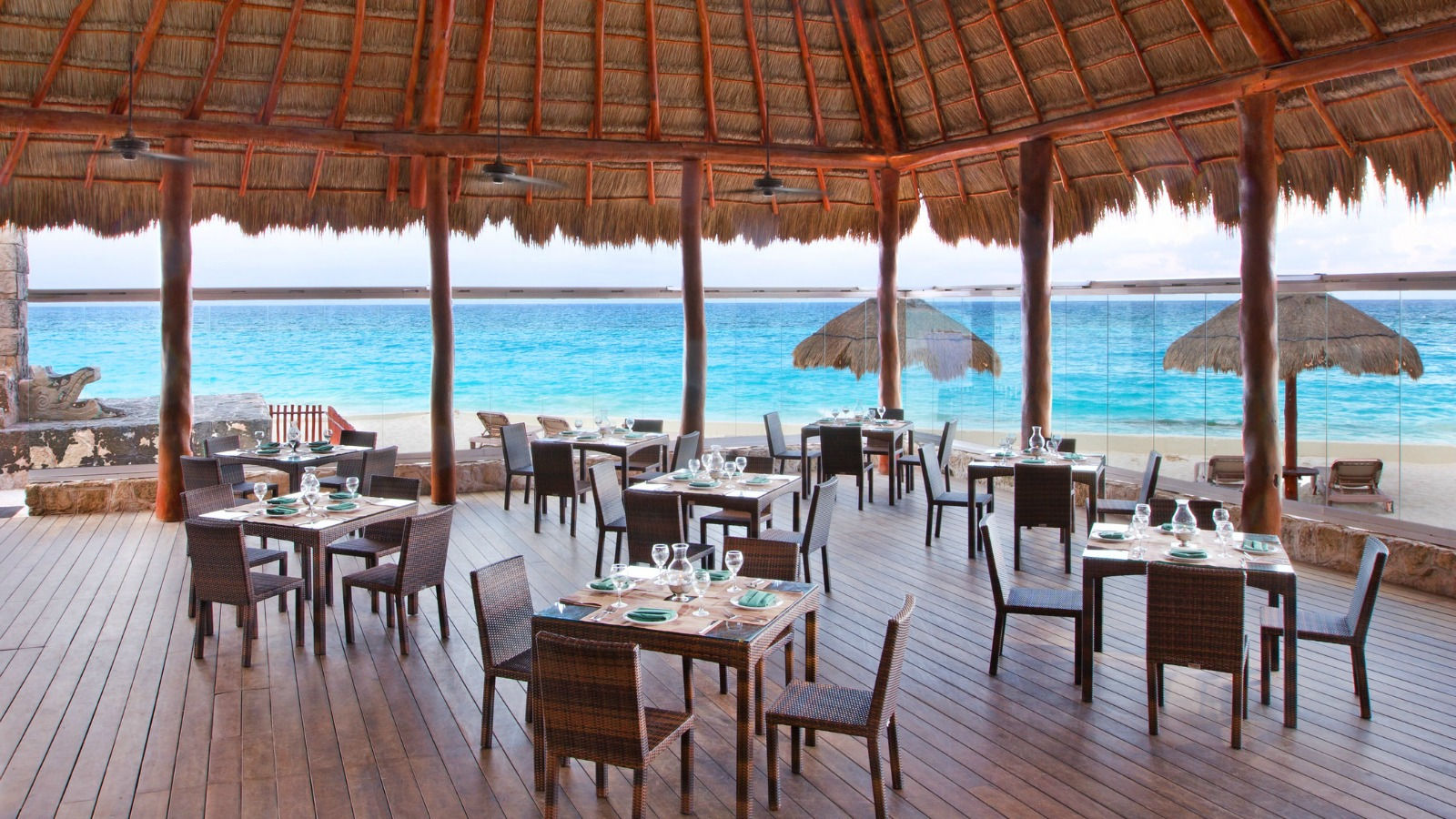 Sunset Bar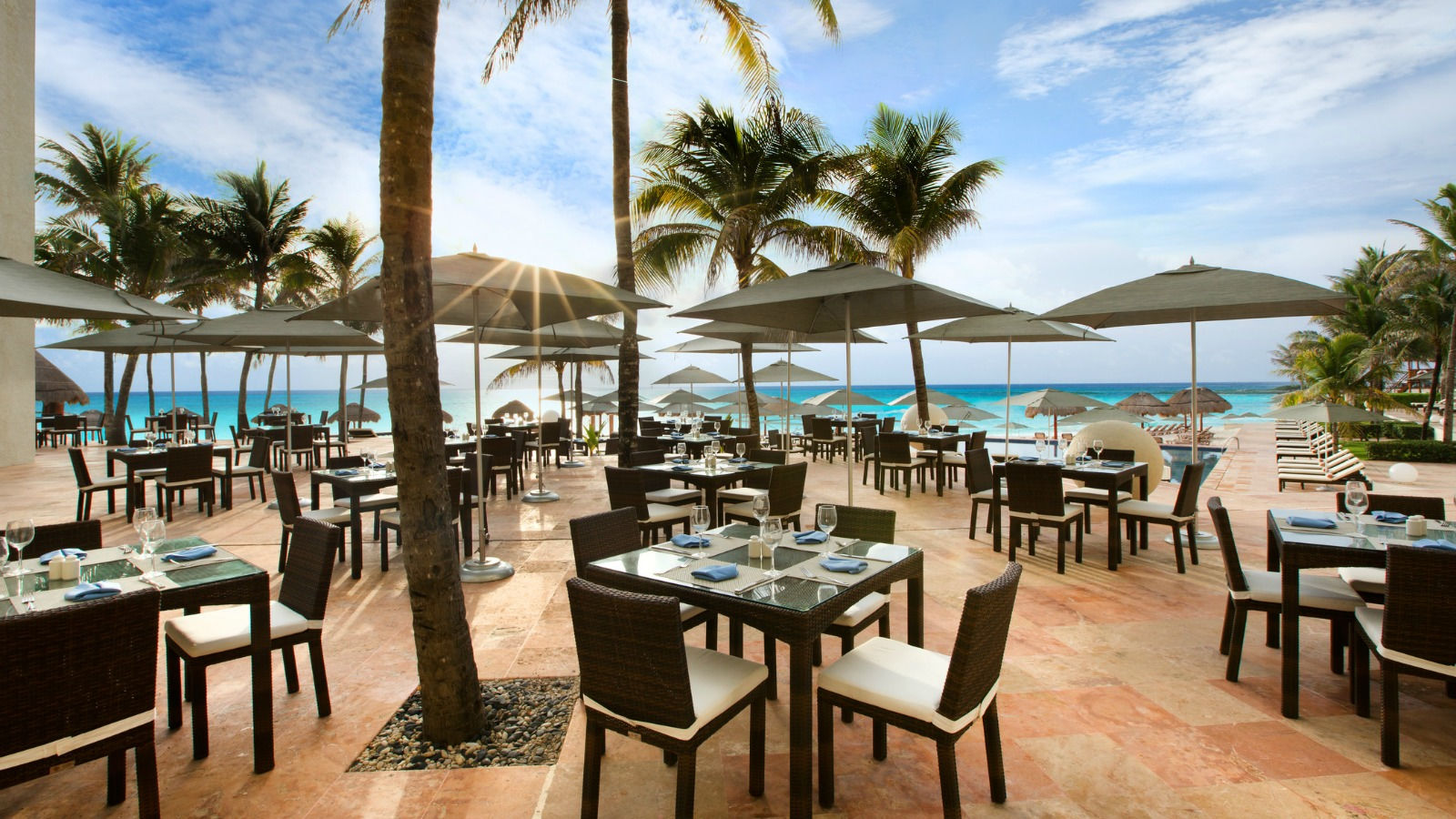 A perfect place for sports fans, with large tv screens for sports enthusiasts, as well as views of the lagoon and the sea. It offers 30 tables, a spectacular bar made with recycled marine glass, and an approximate capacity for 100 people. The menu offers more than 40 dishes. It also offers the Westin Superfoods RX selection, vegetarian and gluten-free options, as well as 21 flavors of artisanal ice cream.
Notes: Food service until 11:00 PM
Cuisine: Light Fare
Dress Code: Casual
Hours: 11:00 PM - 12:00 PM
Atmosphere: Ocean View
Phone: (52)(998) 848 7423
Lounge Westin Club - Westin Cancun
Westin Club Lounge it's an exclusive area for the Westin Club guests, it offers daily buffet breakfast and happy hours with cocktails and snacks, inside the lounge or overlooking the Caribbean Sea on its terrace.
Notes: only for Westin Club guests.
Hours: 6:30 AM – 11: 00 AM | 4:00 PM – 6:00 PM